ELITE Asia @ THE JOBSCENTRAL CAREER AND EDUCATION FAIR 2014
On the 4th to 6th of July 2014, ELITE Asia participated in the Jobscentral's annual Career and Education Fair held at the Suntec Convention Center. The Jobscentral Career and Education Fair 2014 (JCEF) features up to 100 premium employers from across various industries in Hong Kong, as well as many other further education institutions, and is free for all Singaporeans, Permanent Residents and valid Work/Student Pass holders to visit. Visitors have opportunities to interact with the representatives from the various companies, apply for jobs on-site at the fair, as well as attend enriching seminars that helps jobseekers to progress positively in their search for a new job, as well as the secrets to career success from industry veterans.

ELITE Asia took part in the fair with two key objectives: Firstly, to engage in proactive interactions with the talents that will be present on-site at the fair, and shortlist the talents that are potential fits for the company's job offering for post-event interview in the office. Secondly, to promote our education arm, Elite Linguistic Network, and its various course offerings to the all the visitors to the fair.

In the weeks leading up to the event, much preparation work was being done, particularly with the marketing team coming up with a series of posters to introduce ELITE Asia and what we do, to introduce Elite Linguistic Network's Chinese Courses for Beginners, and most importantly, posters to showcase our various job openings available for visitors to apply for at the fair.



ELITE Asia COMPANY PROFILE POSTER

TRANSLATION WORDWORKS – Poster showcasing Elite Asia's forte in translations for the major Asian languages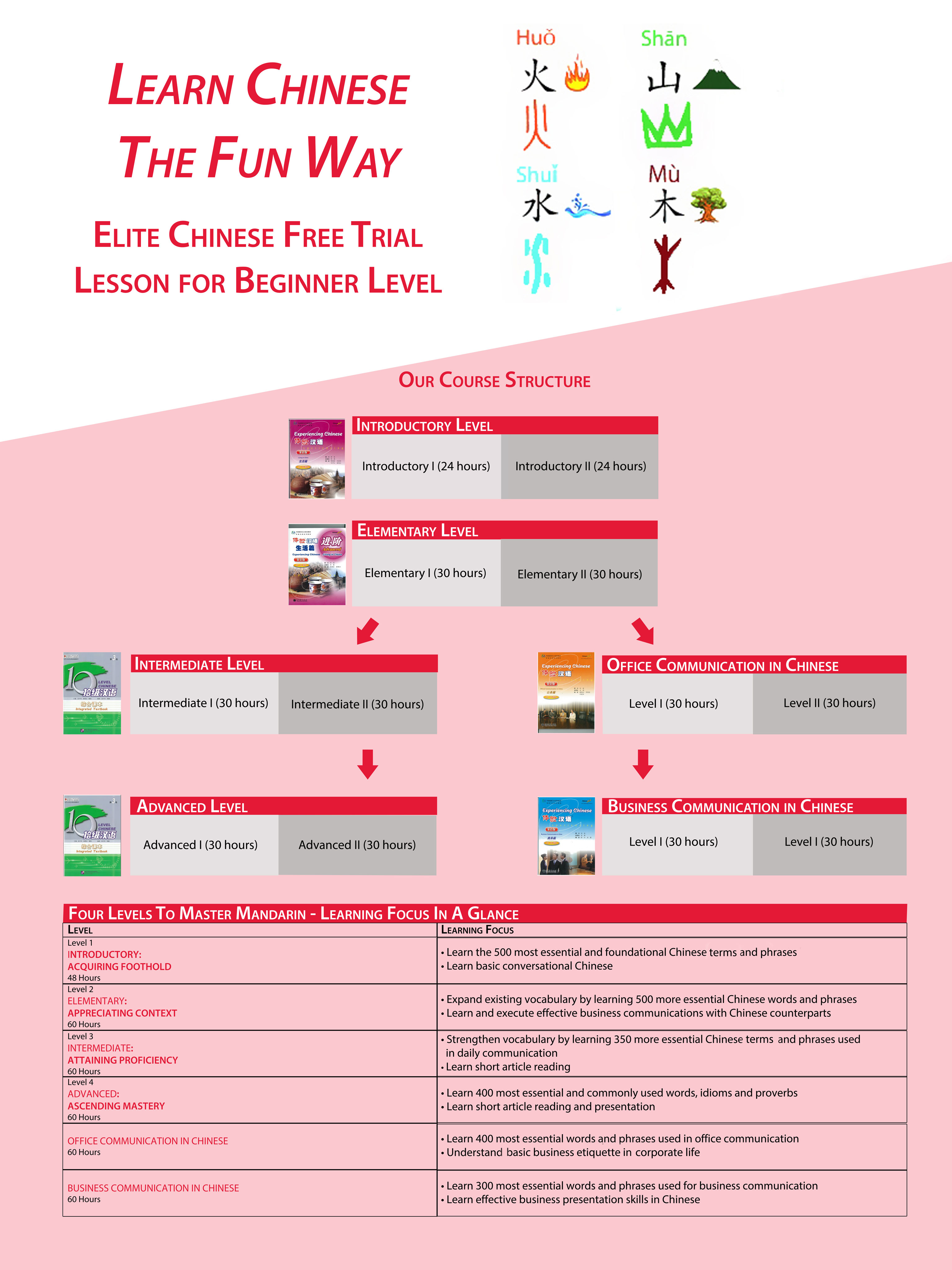 LEARN CHINESE THE FUN WAY – Poster illustrating the course progression and structure for Elite Linguistic Network's Chinese Courses for Executives and Professionals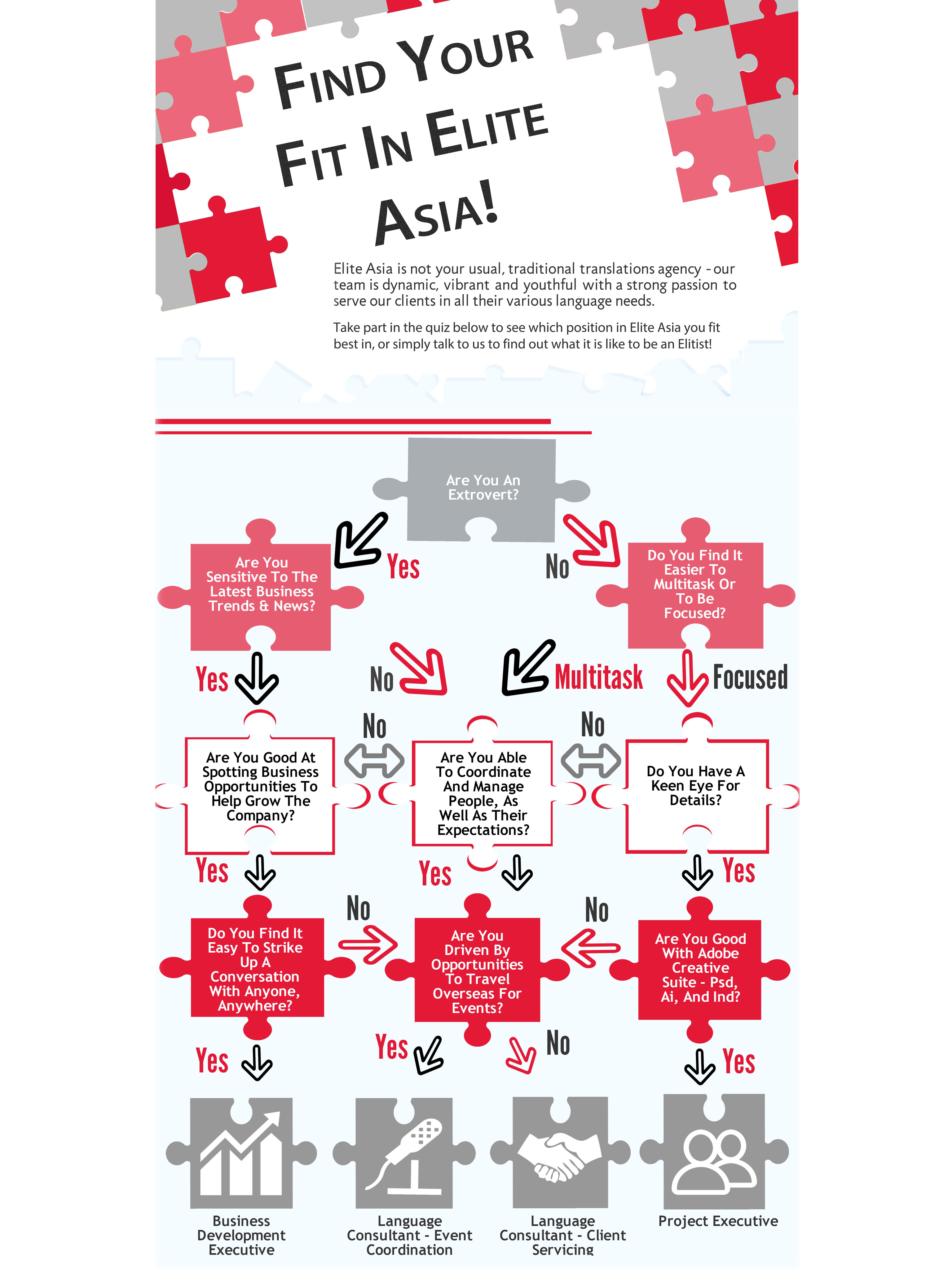 FIND YOUR FIT IN ELITE Asia – A quiz poster to provide a more fun and interactive approach for jobseekers to find their job fit p Elite Asia

BE THE RIGHT FIT FOR THE RIGHT JOB – Poster explaining the quiz results for the "Find Your Fit in Elite Asia" poster, where interested jobseekers can have more information about the various openings available, including the one reflected as their quiz outcome
With the support from the overwhelming crowd that visited the JCEF, ELITE Asia was able to interact with and shortlist numerous jobseekers onsite for interviews after the event. Our colleagues from Elite Linguistic Network also had opportunities to speak to many interested learners and have them signing up for their Courses at the event itself. Having achieved such resounding success from our very-first JCEF participation, we are certainly looking forward to more of such opportunities in 2015, as well as in the years to come as Elite Interpreters Asia (HK) Pte. Limited continues to grow in Asia and in Hong Kong.